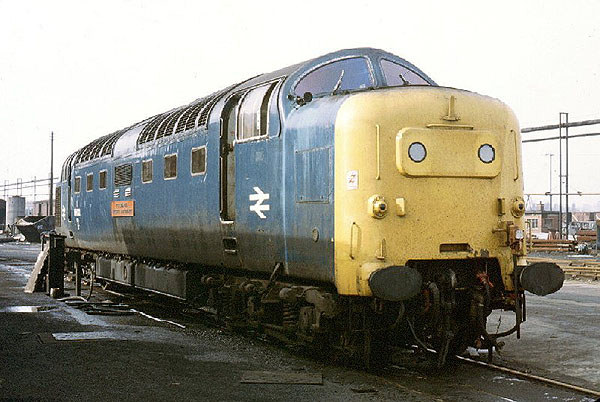 1162 - Photo: Bob Peach.
55002 (D9002) "THE KING'S OWN YORKSHIRE LIGHT INFANTRY" entered Doncaster Works on the 14th October 1980 for its final intermediate overhaul. After visiting the Crimpsall erecting shops for removal of its power units the locomotive was drained of fuel, and is seen here on 20th October over the de-fuelling point, prior to entering the dismantling shop for stripping of serviceable parts...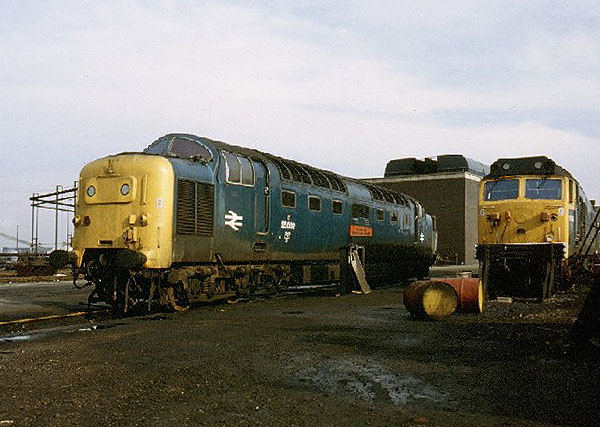 1161 - Photo: Bob Peach.
...A further view of 55002 at Doncaster Works on 20th October 1980 over the de-fuelling point. The locomotive would emerge from works in December 1980 returned to its former two-tone green livery.